SafeRecycling R7
Note Recycler for Combined Cash Deposit and Dispensing
The SafeRecycling R7 accepts, recycles and dispenses notes in one convenient solution.

The solution is ideal for cash-intensive retail and back-office environments, such as cannabis, quick-serve restaurants, large retail outlets and exhibition centers where many small retailers operate.


Increase productivity
Cash transaction are automated and handled quickly and efficiently

Secure
Keeping cash locked away and out of sight greatly reduces the temptation for robbery

Easy Reconciliation
Funds are automatically counted and authenticated, and a receipt is issued.
Complete self-service cash management made easy
The SafeRecycling R7 is a self-service cash recycling system that combines depositing and dispensing capabilities in one convenient solution. You can quickly and securely fill, replenish and reconcile tills. Since notes can be withdrawn and deposited, you benefit from a closed cash cycle, resulting in less emptying and filling machines, and lower administrative costs.
The R7 is supported by proven technologies for note and coin recyclers that were used in the bank sector. It has been specifically designed for the back-office areas of big retail outlets.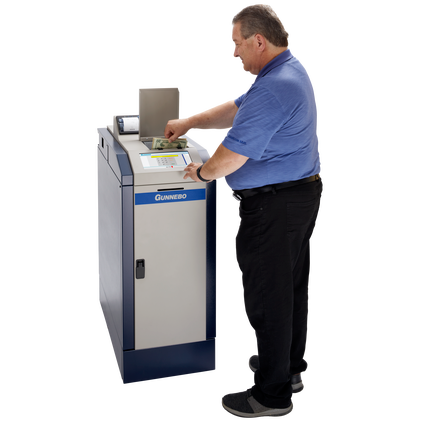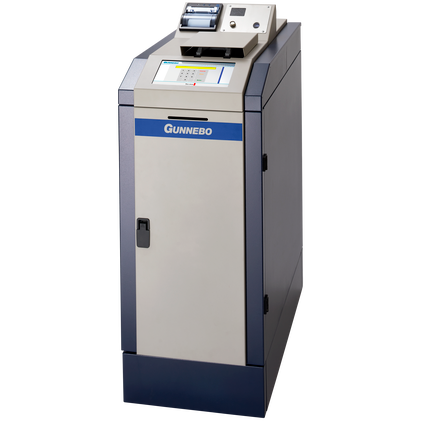 Recycling Benefits
- Increased security and reduced risk of robbery as notes are stored in a certified safe
- Real-time cash monitoring via ZEN software, allowing remote tracking and reporting of cash levels
- Time savings via simplified till opening and balancing
- Cost savings through improved collection planning
- Simple and easy-to-use system with no need to train operators and supervisors on new procedures or systems
- No manual paperwork required
- Pre-credit* of the cash amounts deposited in the machine. Details of the cash amounts are automatically sent to the bank
*Pre-credit is submitted to the cooperation and authorization of the bank.
ZEN Software Suite
Take full control of your cash handling processes with the modular ZEN software suite

ZEN gives you business analytics and reporting, data sharing, service monitoring, end-to-end cash reconciliation, multi-device connectivity and in-store optimisation of cash processes.

Be one with your business.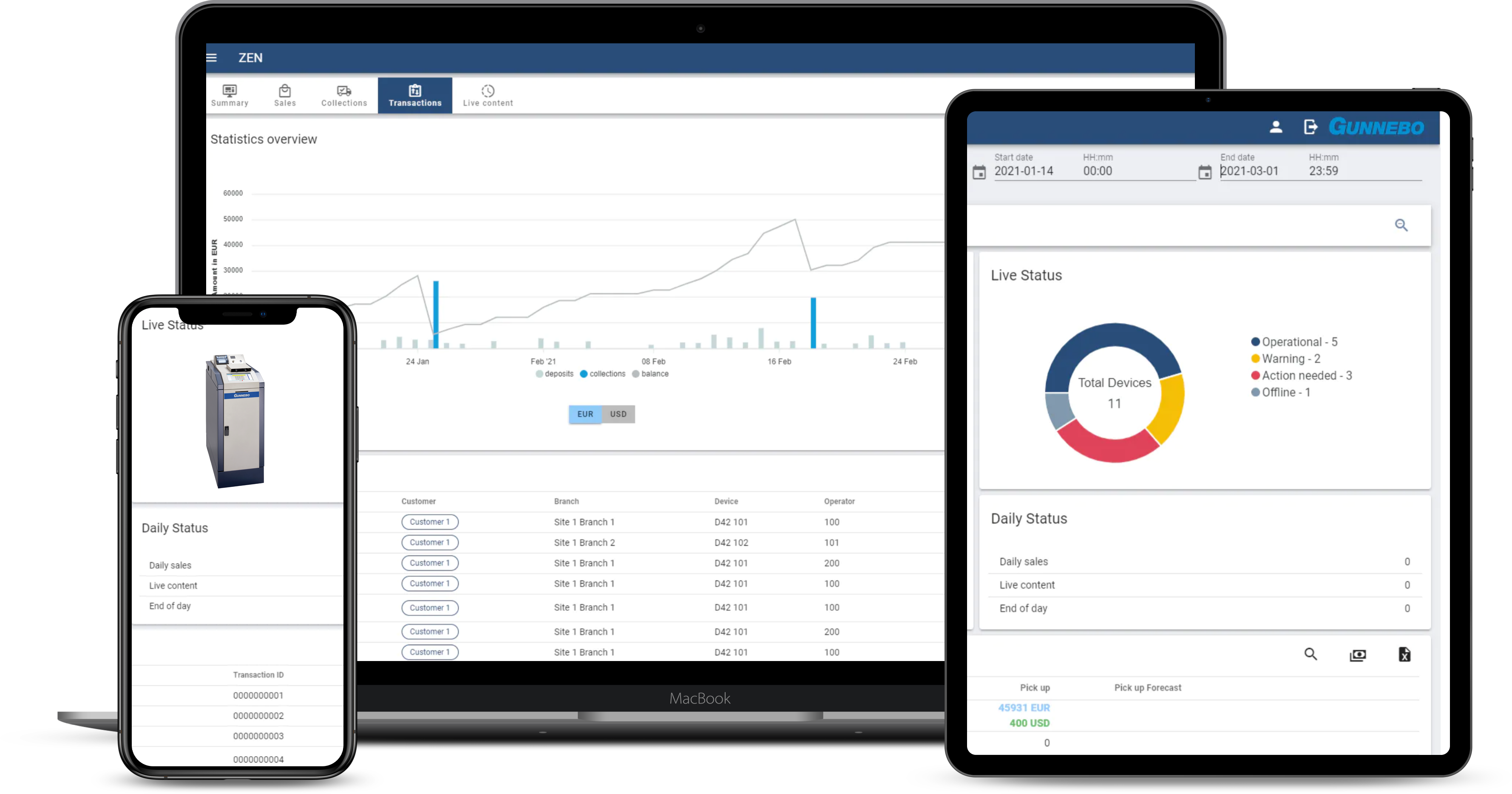 Feeder Capacity: Up to 300 notes (multiple deposits) with continuous feed
Note Bundle: 100 notes (multiple bundles) continuously
Recycling Capacity: Up to 8 denominations
Banknote Capacity: 5 cassettes between 2250-3400 notes each, up to 16,400 notes (depending on configuration)
Availability: 24/7 self-service
Operation: Freestanding
Dimensions: (H x W x D): 43.28" x 17" x 36"

Weight: 703 lbs. - 900 lbs. (L - UL rating)