SecureCash Pro S
Compact Under-Counter Note Deposit System
The SecureCash Pro S provides smart, secure cash deposit and processing, minimizing the risk for shrinkage, theft and robbery in cash-centric environments.

The SecureCash Pro S is perfect for small retail businesses needing a safe, reliable and auditable cash management solution.

Simple Installation
Take advantage of the unit's plug-and-play system that enables operation after quick installation

Secure
Keeping cash locked away and out of sight greatly reduces the temptation for robbery

Counted Automatically
Notes presented are accepted, instantly counted and stored in a B-rated safe.
User Features
- User interaction via a touchscreen GUI
- Increased efficiency and higher acceptance rates due to advanced recognition algorithms that confirm notes as genuine
- Time and cost savings as a result of a simplified cash-handling process, and reduced maintenance and downtime
- Less back-office administration due to easy-to-use configuration and simple installation
- Complete transaction transparency for zero cash discrepancies
- Real-time, web-based monitoring of cash levels via ZEN software
- Ability to approve CIT companies for cash collections
- Overnight closure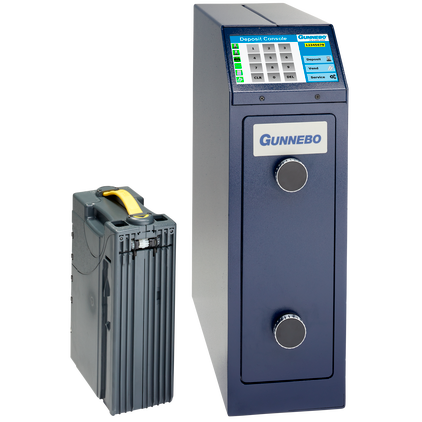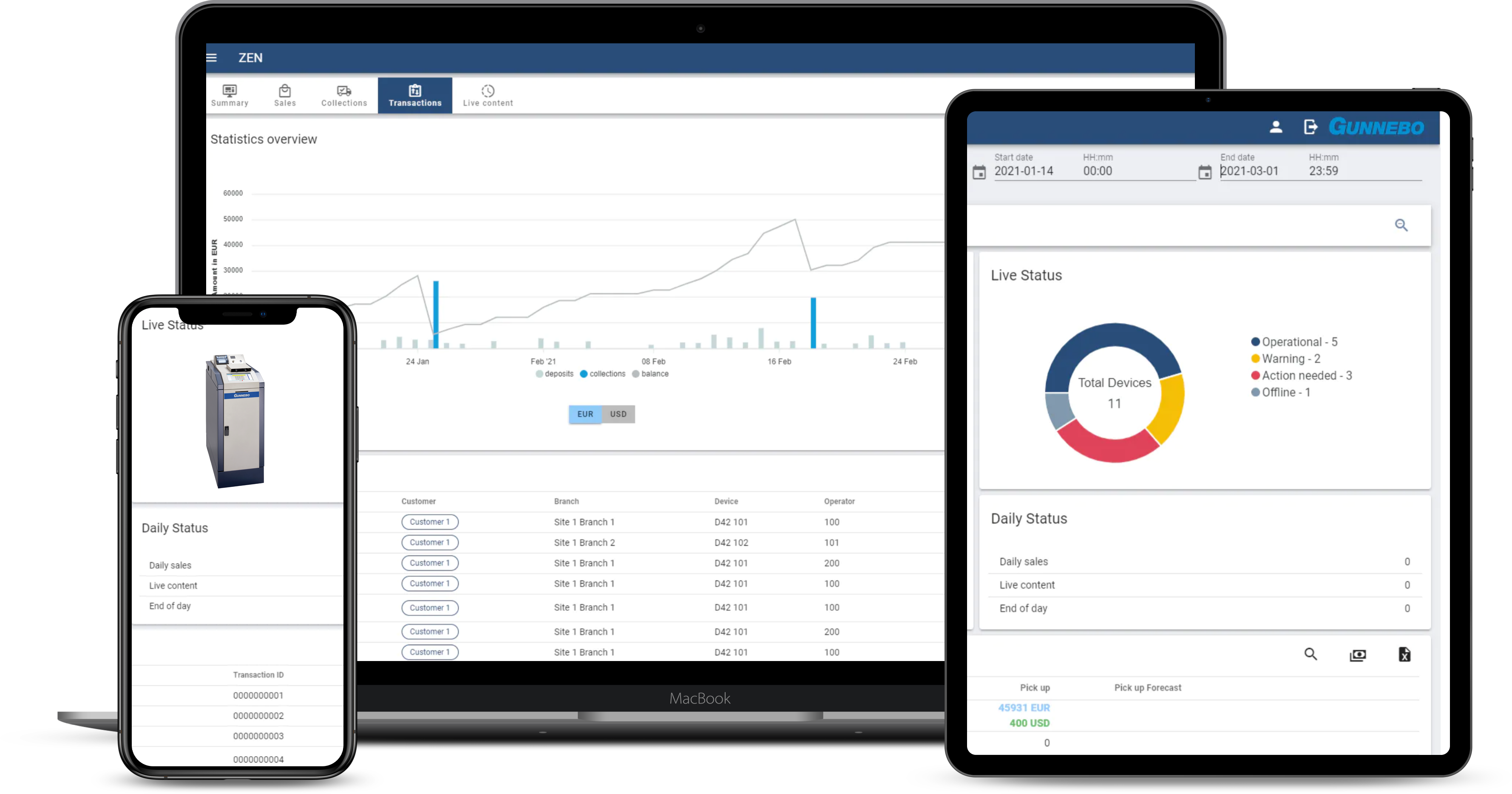 ZEN Software Suite
Take full control of your cash handling processes with the modular ZEN software suite

ZEN gives you business analytics and reporting, data sharing, service monitoring, end-to-end cash reconciliation, multi-device connectivity and in-store optimisation of cash processes.

Be one with your business.
Feeder Capacity: Single note deposit
Deposit Speed: Up to 2.5 notes/second
Cassette Capacity:
1,200 notes
Dimensions (H x W x D): 23.5" x 7" x 16"
Weight: 76 lbs.
Options: 4" base